The Independence Class of the Littoral Combat Ship USS Tulsa LCS16: Austal USA, Mobile, Alabama

What Is An LCS?
---
The Littoral Combat Ship (LCS) is a US Navy vessel. They are relatively small surface vessels and are designed to operate near shore. Littoral combat ships are comparable to the corvettes found in other navies.
These ships have the capabilities of transporting small assault helicopters and assault forces with vehicles. The LCS concept emphasizes speed, flexible mission modules and a shallow draft.
Kathy Taylor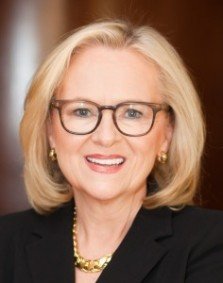 Ship Sponsor
---
Kathy Taylor is a proven leader, business executive, public servant and corporate attorney. She currently serves as Chair of Leadership Council for ImpactTulsa, as well as Chair for the Regional Board of Reading Partners. Known for her strong leadership in recruiting new jobs, expanding education opportunities and developing entrepreneurship programs after two decades of practicing corporate law, Kathy served as Oklahoma's Secretary of Commerce and Tourism, Mayor of the City of Tulsa, Oklahoma's Chief of Education Strategy and a resident Fellow at the Harvard Kennedy School Institute of Politics. Currently, Kathy serves as a member of the Board of SONIC, America's Drive-In. Additionally, Kathy is an inductee in the Oklahoma Women's Hall of Fame, the Tulsa Historical Society Hall of Fame, the Oklahoma City Public Schools Hall of Fame and the University of Tulsa College of Law Hall of Fame. She has been honored as a Headliner by the Oklahoma Press Association and recognized by the Oklahoma Center for Community and Justice.
Jerry Parkhurst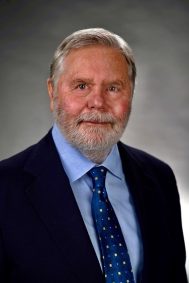 Chairman
---
Jerry P. Parkhurst is a lifelong Tulsan and currently works as President of Parkhurst Investments, LLC, which owns and manages real estate holdings. Parkhurst served the US Navy from 1967-1971 on the USS Point Defiance LSD-31, Petty Officer, Gunnery Division. He was awarded the National Defense Service Medal with three bronze stars; the Vietnam Service Medal with three bronze stars; the Vietnam Gallantry Cross and the Republic of Vietnam Campaign Medal. He enlisted for six years serving four years active duty and two inactive. He had three tours of duty in Vietnam with two years of combat in coastal Vietnam, the Mekong Delta Rivers.
Mission
---
The Navy required that the speedy stealth-like LCS have the ability to transport an assault team overseas, provide a flight deck and hanger for two helicopters, and a stern ramp to load mission modules and launch boats, small subs and other assault vehicles.
Physical Attributes
---
An LCS is a Littoral Combat Ship, which means that the ship is a littoral or a "close-to-shore" ship. The LCS 16 – the future USS Tulsa – will draft only 14 feet. Its four turbines, two diesel and two gas-powered, push the 418-foot-long trimaran to a top speed of 54 mph and the ship boasts a 4,900 mile range. A potent arsenal of 24 radar-guided Hellfire missiles provide standoff firepower to defend against swarming fast attack craft. An over the horizon, longer-range missile is scheduled to be a part of the LCS surface warfare package that will be fired from a hatch on the bow's deck.
Combat Modules
---
In a matter of hours, the reconfigurable mission bay of an LCS can plug-and-play a variety of modules, thus allowing it to change its primary function to fit a particular Navy operation. The crew has the ability to deploy and control unmanned surface vessels and mine sweepers that locate and destroy a variety of mines.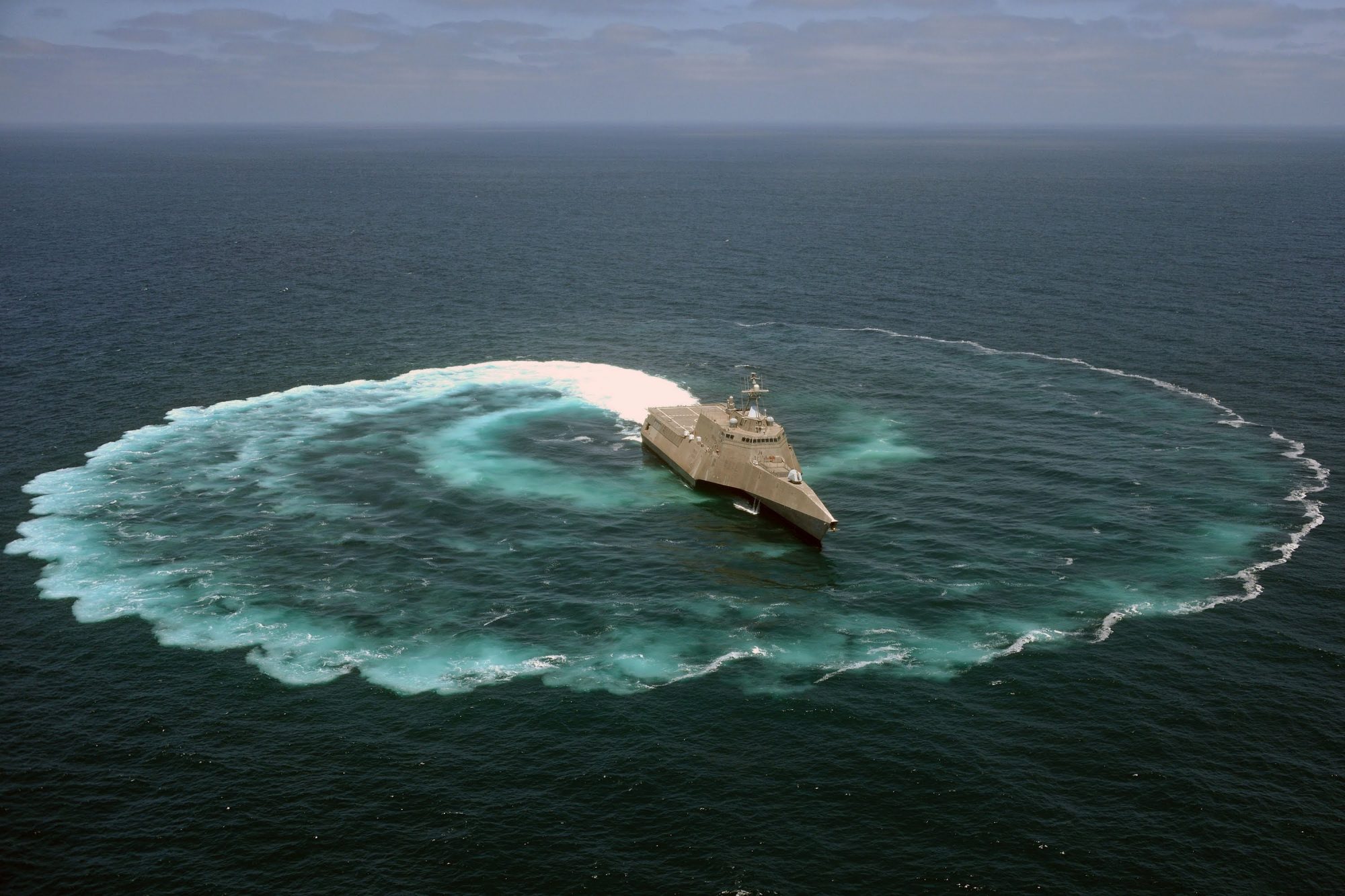 Sea Trials
USS Independence
---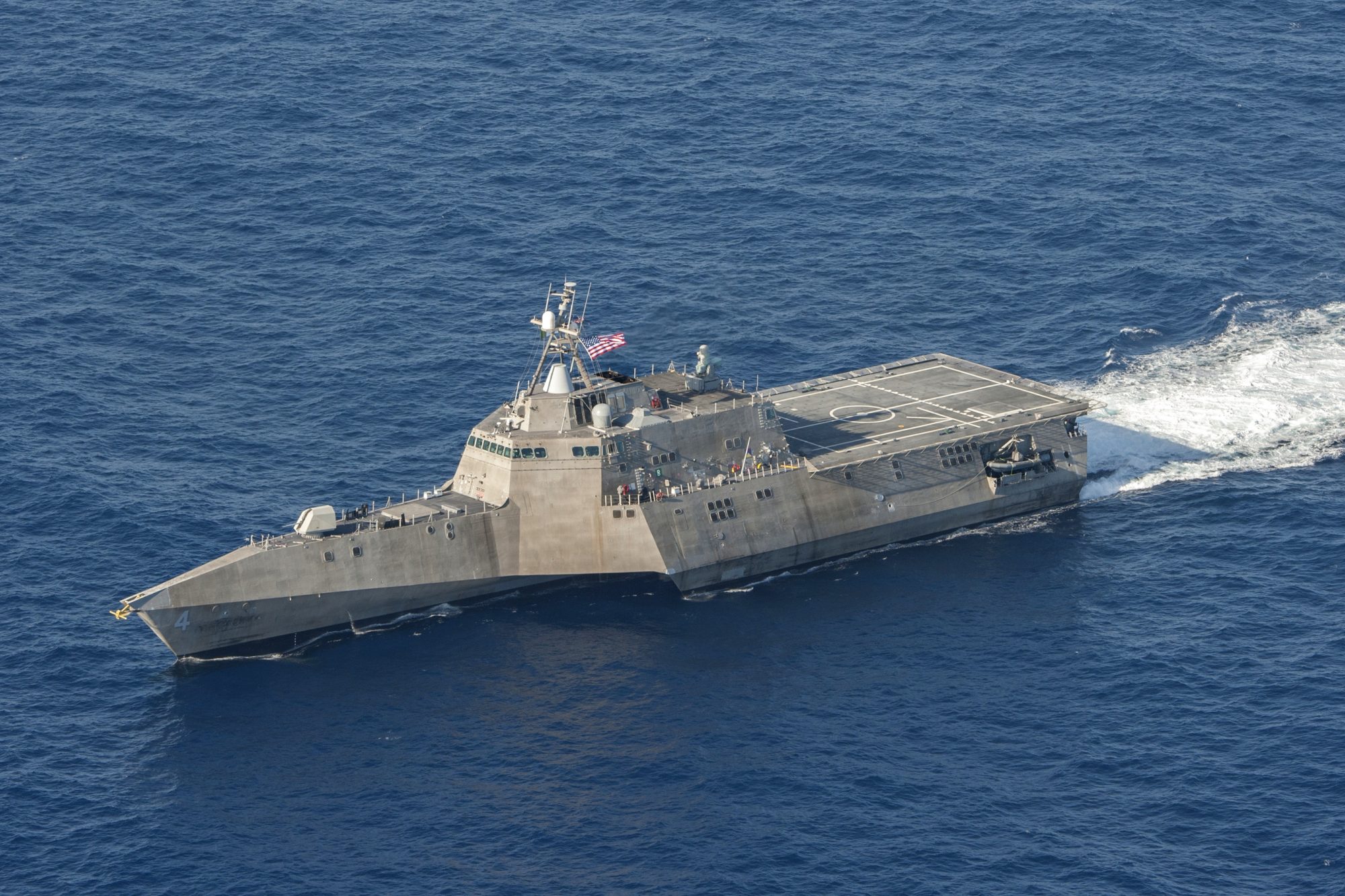 Cruising on Patrol
Corvette-like performance
---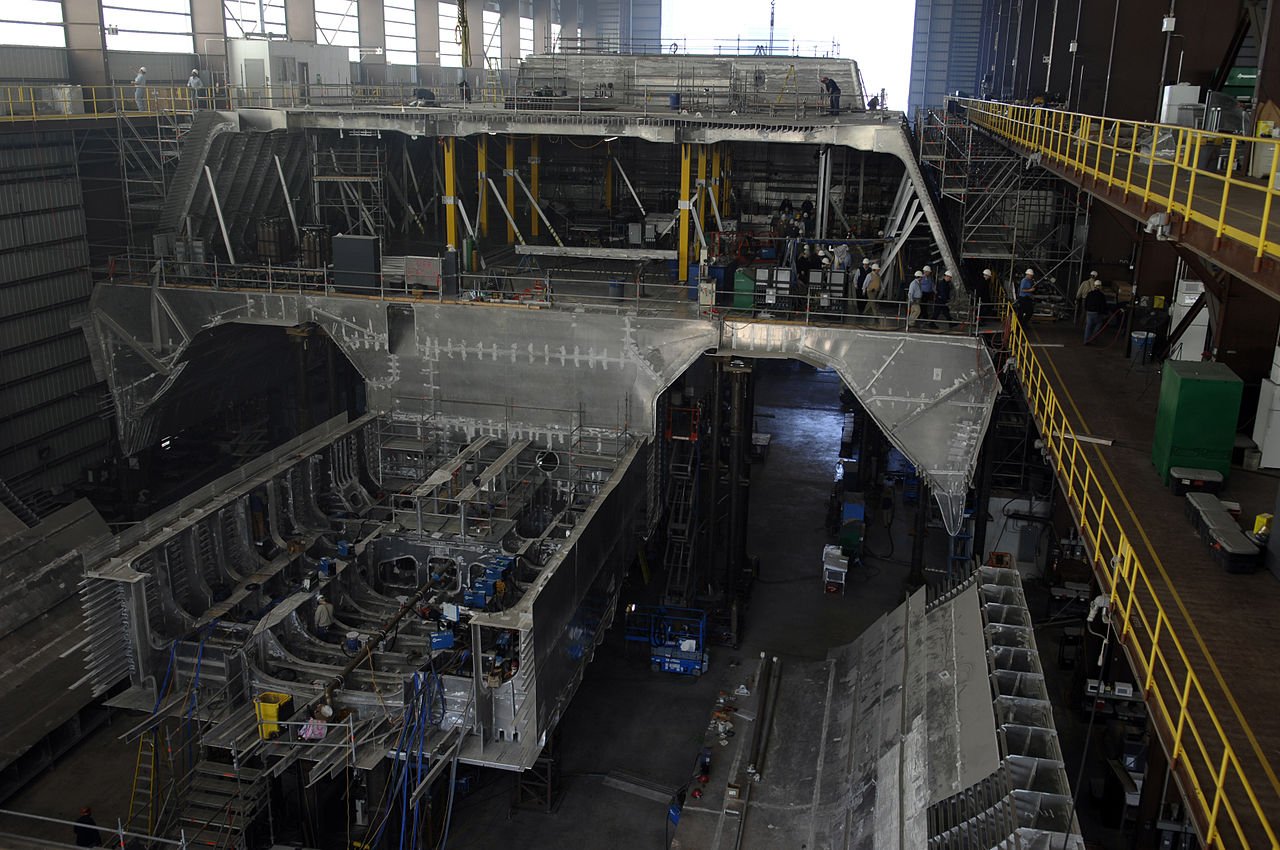 Modular Construction
Austal USA Construction Hanger
---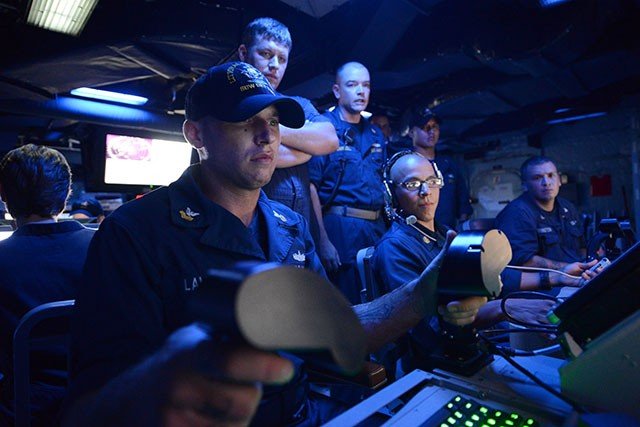 Bridge Crew
State-of-art computer systems
---
In the late 1990s, the Navy brass determined the next naval battle would be shallow, coastal waters.
They wanted a fast, highly maneuverable street-fighter with James Bond capability,
calling the intimidating water-warrior an LCS.
---